The section of the Unique graphics of the Creative Union of Professional Artists of Russia, gallery "Chertanovo" represent: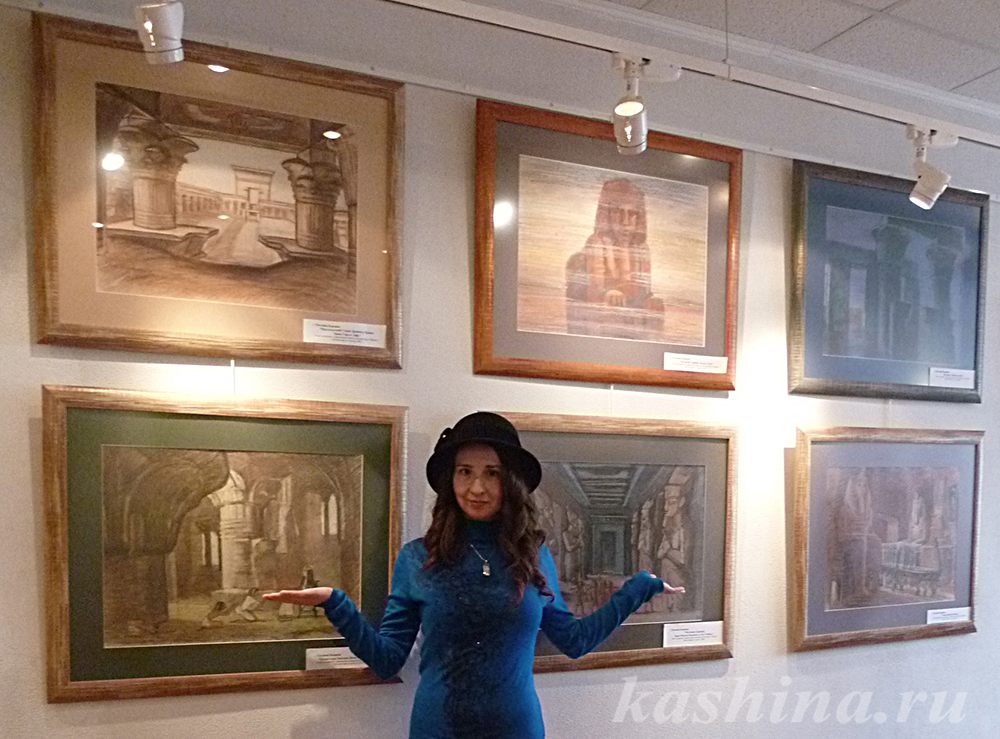 EXHIBITION GRAPHICS
«THE YEAR OF LITERATURE IS DEDICATED...»
Pastel, watercolor, ink, feather, etching, aquatint.
Illustrations, series of illustrations, portraits of writers, poets;   landscapes, estates associated with the life of writers, their creativity;   still lifes on the works of the writer or poet

From April 4 to April 21, 2015

The exhibition opens on April 4 (Saturday) at 15.00, admission is free.
Scenographic sketches by Evgeniya Kashina based on the novel "The Pharaoh" by Boleslav Prus at the exhibition "Dedicated for the year of literature ..." in "Chertanovo" gallery.
More about the sketches by Evgeniya Kashina based on the novel "The Pharaoh" by Boleslav Prus: kashina.ru/galery/faraon_images_eng.html

Review of Eduard Belyaev, director of animated films, on Egyptian sketches by Evgeniya Kashina: kashina.ru/galery/faraon_recenziya_eng.html

The final article of the Creative Union of Professional Artists about the exhibition "Graphics and print design - a year of literature is dedicated to":

«Holding in March-April 2015 an exhibition-competition of graphic works "Graphics and print design - a year of literature is dedicated", organized by the Section of Unique Graphics and Estampa TSPS and dedicated to the Year of Literature, It has become one of the most important phenomena in the modern artistic life of Moscow, as recently in Russia, and abroad there is a growing interest in high-quality easel graphics and book illustrations, printmaking, monotypes and experimental copyright graphic techniques.

The most interesting exposition of various genres and styles for several weeks delighted the audience in the bright and hospitable exhibition hall "Chertanovo Gallery". In total, more than 40 artists took part in the opening day.

At the last opening of the exhibition with great success were: director of the hall N. B. Volkova, Honored Artist, art historian S.S.Belov, Chairman of the Section of Unique Graphics and Estampa TSTPH, a member of the Association of Art Critics, member of the Ministry of Agriculture, IHF, TLC, member of the International Association "Art of the Peoples of the World" O.M. Naumenko, Honored Worker of Culture of the Moscow Region, member of the Artists 'Union of Russia, Member of the Writers' Union of Russia V.S. Markov, artists, writers and poets. The opening in the "Chertanovo" hall became a truly landmark event in the artistic life of Russia and enjoyed great success with viewers and professionals.»

The exhibition is held in the gallery "Chertanovo" at:
Moscow, Sumskoy proezd, d. 6a, Center for leisure and creativity. Metro Chertanovo, 1 car from the center, 5 minutes from the metro
tel: +7 (495) 311-37-72

You can watch the exhibition daily from 10.00 to 19.00 (a break from 14.00 to 15.00), from April 4 to April 21. Free admission